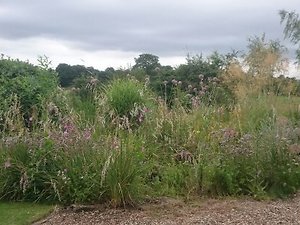 Professional Qualifications

Advanced Diploma in Psychotherapeutic Counselling (Ad. Dip Psy C.)
Professional Diploma in Psychotherapeutic Counselling (Prof. Dip Psy C.)
Certificate in Online and Telephone Counselling (Counselling Tutor)
Certificate in Hypnotherapy and Counselling Skills.
Level 5 Diploma in Somatic Informed Trauma Therapy
MBACP reg
MNCS accred

Areas of Specialism

I have experience of working with clients presenting with a wide range of issues. However, I have a specialist interest in Attachment Theory; working with clients whose early attachment to their parent/caregiver was disrupted, neglectful or chaotic and for whom the impact of this may well have had a long lasting and devastating impact on their lives; their ability to trust themselves and others, and to form healthy relationships. People experiencing poor early attachment may not necessarily be aware of this but may be struggling with one or many of the following symptoms: Anxiety, Stress, Explosive outbursts, Depression, Low self-esteem, relationship breakdown, Control issues, Low mood, Lack of confidence, Loss of identity, Feeling inferior, Craving praise and Fear of intimacy.

I have, and continue to research the effects of trauma on the mind and body and how these are related. PTSD and Complex PTSD are areas of significant interest to me. Understanding the effect that a single or multiple traumas can have on our mental and physical health and how in order to heal one, we need to address both. Whilst we may have processed our trauma on a psychological level, many may become stuck with a host of physical symptoms. This is the result of a disconnection that happens during the trauma; something our bodies do to help us to survive what is happening, often referred to as dissociation. However, once we have escaped the trauma there is no need for the body and mind to remain separate. Indeed a continuation of this behaviour can result in us being incapable of reassuring ourselves that we are safe and therefore we continue to operate in a fight or flight state, this may present as anxiety, anger, depression and exhaustion. By working with the body using various somatic techniques such as breath work, tapping, mindfulness and meditation amongst others, the body can return to a place of relaxation whereby the fight or flight response is only triggered when it is really needed.

I am interested in the impact that Boarding School can have on a persons life. How an institution that was arguably established to make men and latterly women into leaders can in fact have the complete opposite effect. It can often take some time before a client will present for counselling, and rarely do we present with issues around our boarding school experience. There are many reasons for this such as a sense of loyalty to the institution that raised us and our fellow comrades, to truly believing that we were incredibly priviledged, a story many of us were repeatedly told both by our parents and teachers alike. Presenting issues may look like, difficulty in sustaining relationships, addiction, low self-esteem, inability to be comfortable being our true self around others, people pleasing, arrogance, obsessive work habits, difficulty relaxing, self-loathing and depression.

Personal Approach

My core approach to our work together is grounded in the person centred model. I believe that every person is an expert in their own lives, and that given the right support and environment you will be able to identify the cause of your difficulties and discover the changes you need to make and the strength to implement these changes.